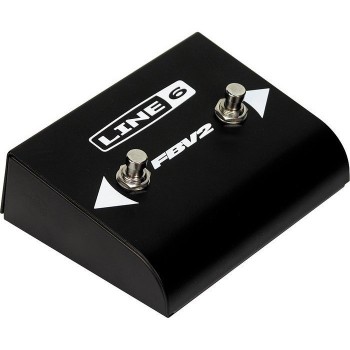 Line 6 FBV2 Foot Pedal Controller
The Line 6 FBV 2 lets you scroll through the first bank of four presets and is small and light enough to fit in your gig bag. With its ultra-reliable switches and aluminum case, the FBV2 can take all the abuse you can throw at it.

Features
FBV2: Scrolls through Channels A,B,C, & D
Self-powered though the locking cable
COMPATIBLE PRODUCTS: Spider Valve, Spider III (except 15w version), Spider II, Flextone III, Vetta, Vetta II, HD147, POD 2.0, POD XT, POD XT Pro, Bass POD XT, Bass POD XT Pro
Write a review
Your Name:
Your Review:
Note: HTML is not translated!
Enter the code in the box below: