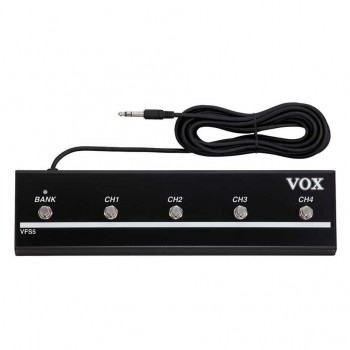 Vox VFS5 5-Button Footswitch
Vox VFS5 5-Button Footswitch
The Vox VFS5 is a 5 button dedicated foot controller for Vox VT series amps. The VFS5 lets you switch programs, turn reverb or other effects on/off, or make speed/tap settings using your foot. The VFS5 currently works only with the following models: VT15, VT30, VT50 & VT100.
Features
Tough steel exterior with traditional mechanical foot switches

5 metre integral jack lead

5-button layout (Bank, Channel 1-4)
Write a review
Your Name:
Your Review:
Note: HTML is not translated!
Enter the code in the box below: