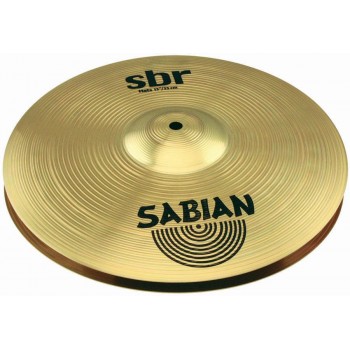 Medium weight pairing delivers tight, clean sounds when closed, and loud fullness when open. SABIAN 13" SBr Hi-Hats are the best value in pure brass, ideal for beginners. With hammered and lathed surface, tightly focused sound and nice price, SBr is in a class of its own.
Features
Style: Focused

Sound: Bright

Metal: Brass

Pitch: Level 8 (APX)

Finish: Natural
Write a review
Your Name:
Your Review:
Note: HTML is not translated!
Enter the code in the box below: