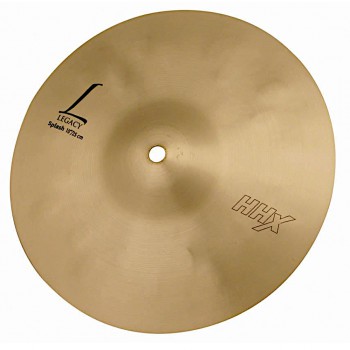 Sabian 10" HHX Legacy Splash Cymbal Natural Finish - 11005XLN
Sabian 10" HHX Legacy Splash Cymbal Natural Finish - 11005XLN
The Sabian HHX 10" Legacy Splash is a great addition to any cymbal rack. The HHX series has a modern dark sound, with an innovative 'Tone Projection' design. This allows the HHX series to have a musical warmth that still cuts live. These cybmals are a fantastic range for any drummer looking to get the most from their cymbal set up.
B20 bronze is 80 percent copper and 20 percent tin. This alloy allows for the greatest tonal flexibility while being reliable and hard wearing. A great choice for the working musician.
Specs:
Type: Splash

Sound: Dark

Series: HHX

Size: 10"

Skill Level: Intermediate To Advanced

Weight: Thin

Metal: B20

Style: Modern

Finish: Natural
Write a review
Your Name:
Your Review:
Note: HTML is not translated!
Enter the code in the box below: