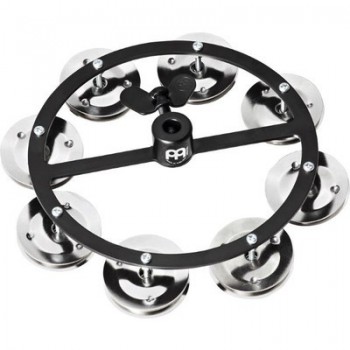 Meinl HTHH1BK Hi Hat Tambourine with Single Row - Black
Meinl HTHH1BK Hi Hat Tambourine with Single Row - Black
For those wanting to add a bit more jangle to their kit sound Meinl have come out with this affordable solution that clamps to your hi hat and adds the classic tambourine style jangle each time you close the hat or whenever you hit it. Great for Britrock style drum sounds like Oasis and The Stone Roses. Construction in Steel covered with rubber means it was take a beating without deforming like plastic tambourines. Part of Meinl's Headliner range of affordable percussion.
Features
Size: 5"

Steel jingles

Single rowed

Rubberized striking ring
Write a review
Your Name:
Your Review:
Note: HTML is not translated!
Enter the code in the box below: