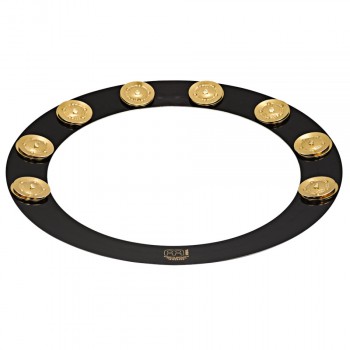 MEINL Percussion Backbeat Pro Tambourine 13" (33,02 cm)
MEINL Percussion Backbeat Pro Tamburine 13" (33,02 cm)
The MEINL Backbeat Pro Tambourine features a black brass ring made from MEINL Cymbal alloy. Eight pairs of Meinl's standard brass jingles are attached which allows any drummer to add a tambourine sound to their snare drum. The ring is shaped to make contact 360 degrees around the drum for dynamic control while also having a raised edge for increased attack with rimshots. The tambourine is available in 13" and 14" diameters.
Features
Blackened brass ring made from MEINL Cymbal Alloy

13" or 14"

Brass

Black
Write a review
Your Name:
Your Review:
Note: HTML is not translated!
Enter the code in the box below: