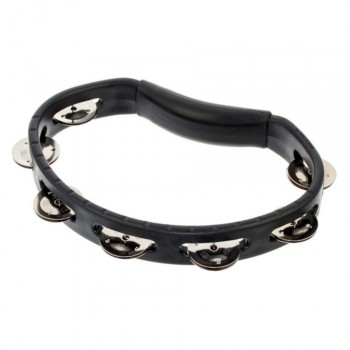 Meinl Headliner Series Black Handheld ABS Tambourine, 1 Row
Meinl Headliner Series Black Handheld ABS Tambourine, 1 Row
The MEINL Headliner® Series 8" Tour Tambourine features a handy, compact size, an extra wide grip, and a durable ABS plastic frame for use on the road and in the studio. The Tour Tambourine is equipped with stainless steel jingles in a 1 row version that project a bright, cutting sound. Great for tossing in your gig bag for the next show on the road!
Features
Handheld

Extra wide grip

Bright, cutting sound

Durable frame

Compact size
Write a review
Your Name:
Your Review:
Note: HTML is not translated!
Enter the code in the box below: