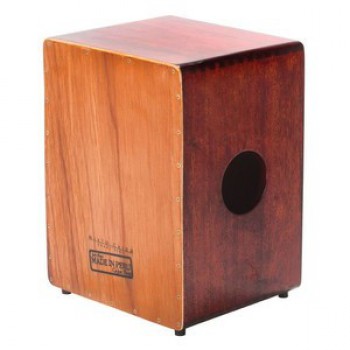 Gon Bops Mixto Cajon w/Free Gig Bag
Gon Bops Mixto Cajon w/Free Gig Bag
Its unique sideways sound port design allows performers to play either the front or back panel...or both. In addition, the Flamenco side provides guitar string wires while the traditional side does not, for maximum versatility in tone.
For bigger, tighter bass response, the traditional side features a partially sealed playing panel. The Flamenco side also maximizes bass response with diagonally placed snare wires for reduced snare buzz, while maintaining plenty of "snap" when playing slap tones. If versatility is what you need, look no further than these two remarkable Cajons in a single box!
Write a review
Your Name:
Your Review:
Note: HTML is not translated!
Enter the code in the box below: