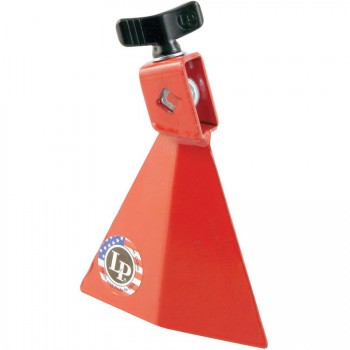 LP 1233 Jam Bell, Low Pitch, Red
All LP cowbells are crafted from premium quality steel and specially developed tooling with careful attention given to tolerance levels. Designed to meet all musical needs and fit into any genre. LP has created a large variety of LP bells, each offering different pitches and sound characteristics. All mounted cowbells feature the famous forged eye-bolt clamp assembly with oversized wing nuts that provide secure placement on 3⁄8" diameter mounting rods with only finger tightening. Every LP Cowbell is hand inspected to check the consistency of metal thickness, the durability of construction and the precise position of welds. This ensures that every model of LP Cowbell will produce consistent sound, generation after generation.
Write a review
Your Name:
Your Review:
Note: HTML is not translated!
Enter the code in the box below: