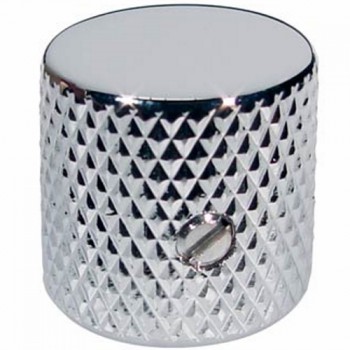 Boston KCH-205 Metal Dome Knob - Chrome
Boston KCH-205 Metal Dome Knob - Chrome
The Dome guitar knob has a timeless design and looks good on virtually any guitar. Boston knows this as they bring us the Boston KCH-205. You can use this chrome potentiometer knob to replace your instrument's worn or missing knob. This metal guitar knob has a flat top and knurled sides for ultimate grip. With the KCH-205, Boston offers a highly durable product that won't break the bank.
Specifications
Type: Guitar knob

Model: Dome

Model ID: KCH-205

Diameter: 19 mm

Height: 19 mm

Depth: 6.1 mm

Material: Metal

Includes Set Screw: Yes

Fits CTS Potentiometers: Yes

Colour: Chrome
Write a review
Your Name:
Your Review:
Note: HTML is not translated!
Enter the code in the box below: