10 Nov

Posted By
Roland
,
Alesis
,
Korg
,
Blackstar
,
Carry-On
,
Hammer
,
Action
,
Weighted
,
Piano
,
Organ
,
Student
,
Beginner
,
Portable
,
Affordable
The Undeniable Wisdom of Gifting a Digital Piano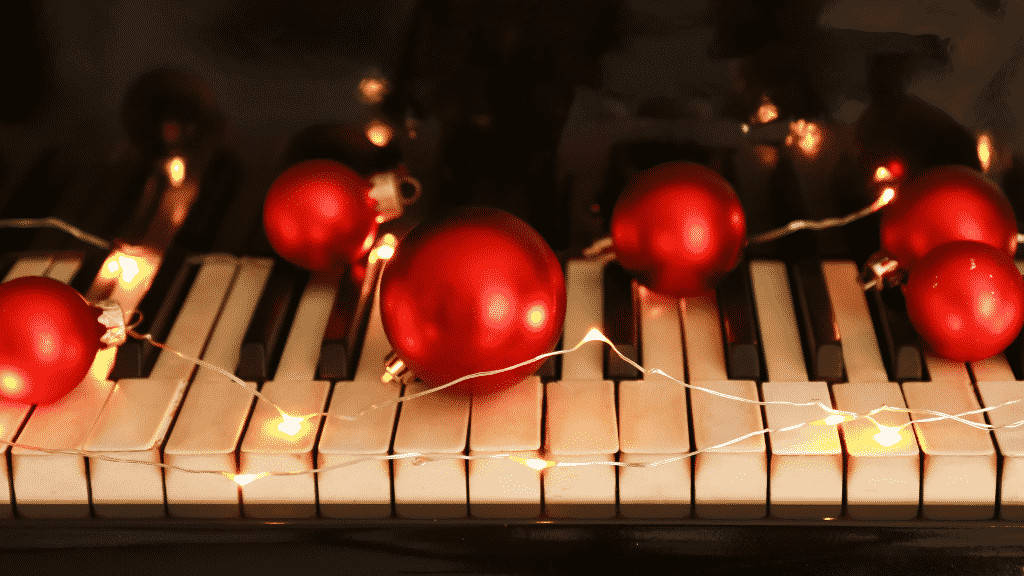 Why should you give someone a digital piano this festive season? Well, firstly, piano is amazing. Also, I'm not going to say because you're giving someone the gift of music, because that is both silly and untrue. You're giving someone the gift of countless hours of lonely practice. The gift of the worrying highs and lows common to most artistry.
They in turn, will give themselves the gift of music and when they're ready, they might share.
But why a digital piano? Well, have you seen a real piano? They are absolutely massive. Not only that, they require pretty expensive upkeep in the form of tuning and maintenance to keep them working perfectly. So, why not skip all that and just go directly to the playing part. The fun part. Playing anywhere, at any time.
Here are a few of the reasons why they are just........quite genius.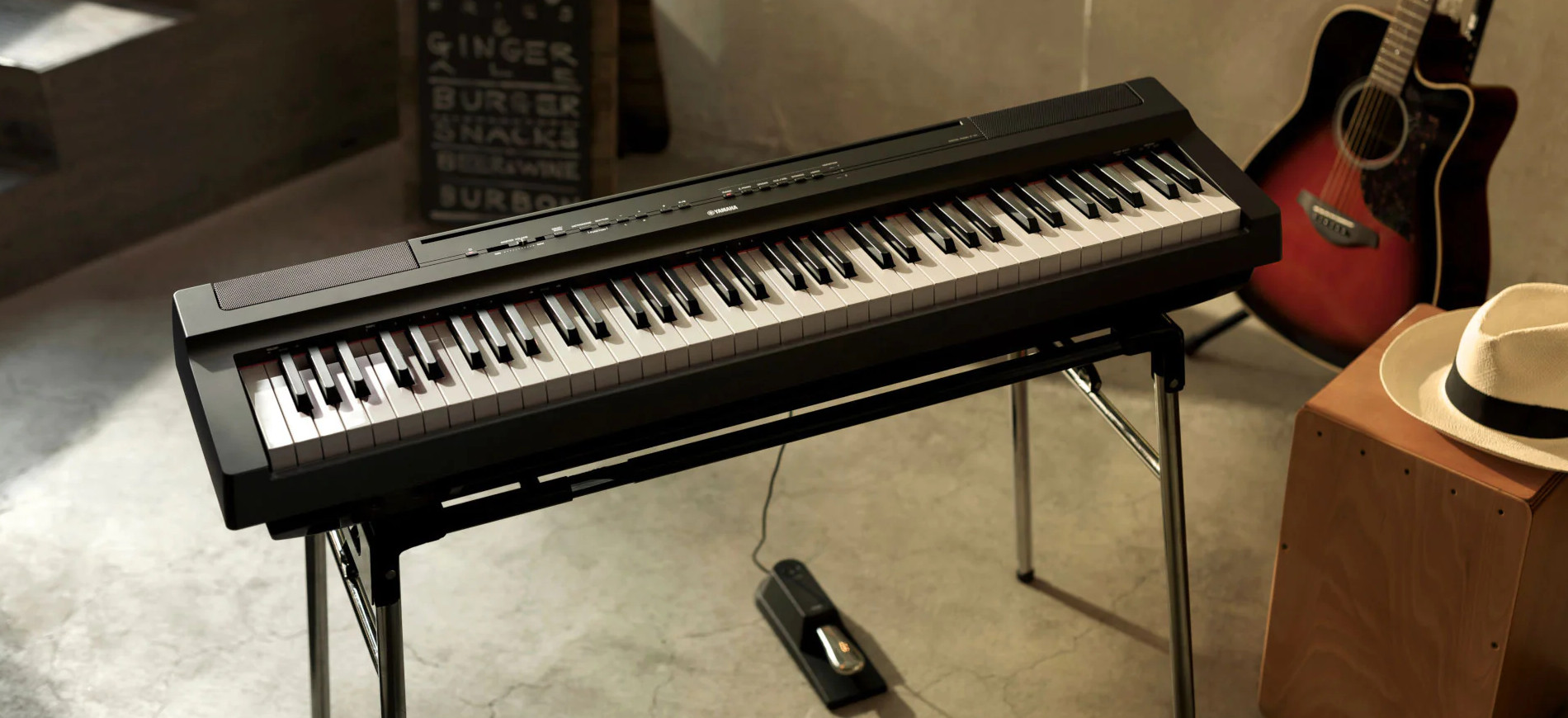 Versatility
This is a big one for the beginner as a range of sounds and options can be very encouraging when you get stuck in a practice rut. With a range of options from standard pianos to organs and even strings, digital pianos can create a huge array of sounds and moods. Take the Roland GO:KEYS for one.
GO:KEYS isn't just a keyboard; it's your musical sidekick, your pocket-sized maestro, your gateway to a world of melodies and beats. Using your smartphone as its partner in crime, it's like the dynamic duo of the music realm.
With GO:KEYS, the struggle of finding songs to play is a thing of the past. It taps into the vast ocean of free online musical content, ensuring you're never stuck playing "Chopsticks" for the umpteenth time. And for the overachievers, there are dedicated apps to teach you everything from the latest chart-toppers to timeless classical pieces. Feeling extra? Dive into some karaoke and let your inner rockstar shine.
But wait, there's more! When the creative bug bites and you're ready to birth your musical masterpieces, GO:KEYS has your back. The built-in Loop Mix function transforms you into an instant composer, offering a playground of over 500 pro-quality sounds. It's like having a symphony orchestra, a rock band, and a DJ booth all crammed into one portable powerhouse.
Compact, portable, and running on batteries, GO:KEYS is the rebel of the keyboard world. It doesn't wait for you to find the perfect spot; it plays wherever your musical muse calls. Living room jam sessions? Check. Rooftop concert under the stars? Absolutely. The world is your stage, and GO:KEYS is your VIP pass.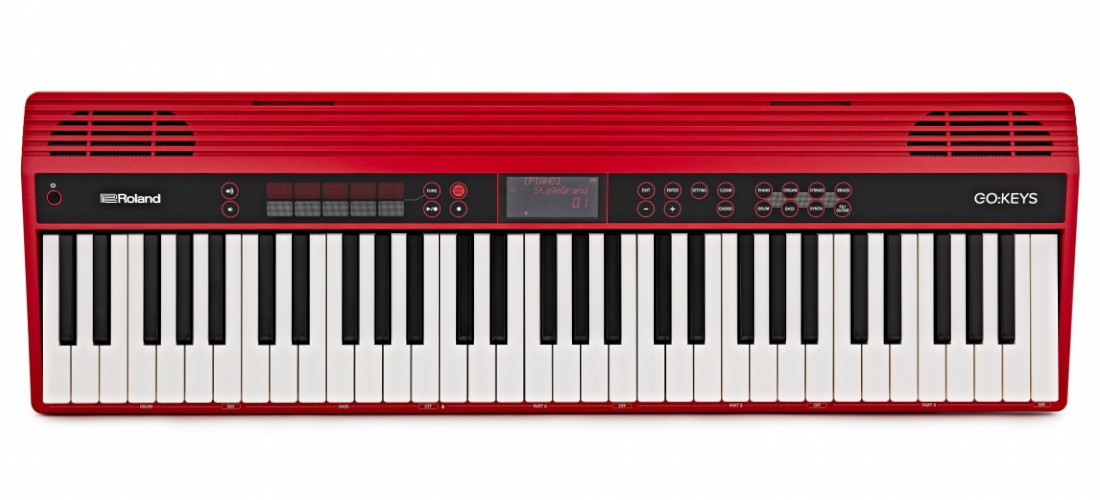 And a red piano means you can play faster




Space-Saving
Oftentimes, space is a at a premium and not many people can afford to have a baby grand taking up most of the living room. Except for my buddy Kian, but he's an outlier. Digital Pianos offer you a host of playing opportunities all within a very compact and portable package. Check out the Carry-On Foldable Pianos for extreme examples of this. These affordable practice instruments have been designed from the ground-up to solve that age old problem for veteran piano players: "how can I easily transport my piano?" It's also equally suitable if you're a beginner who's looking for a first piano that can be stored away while not in use.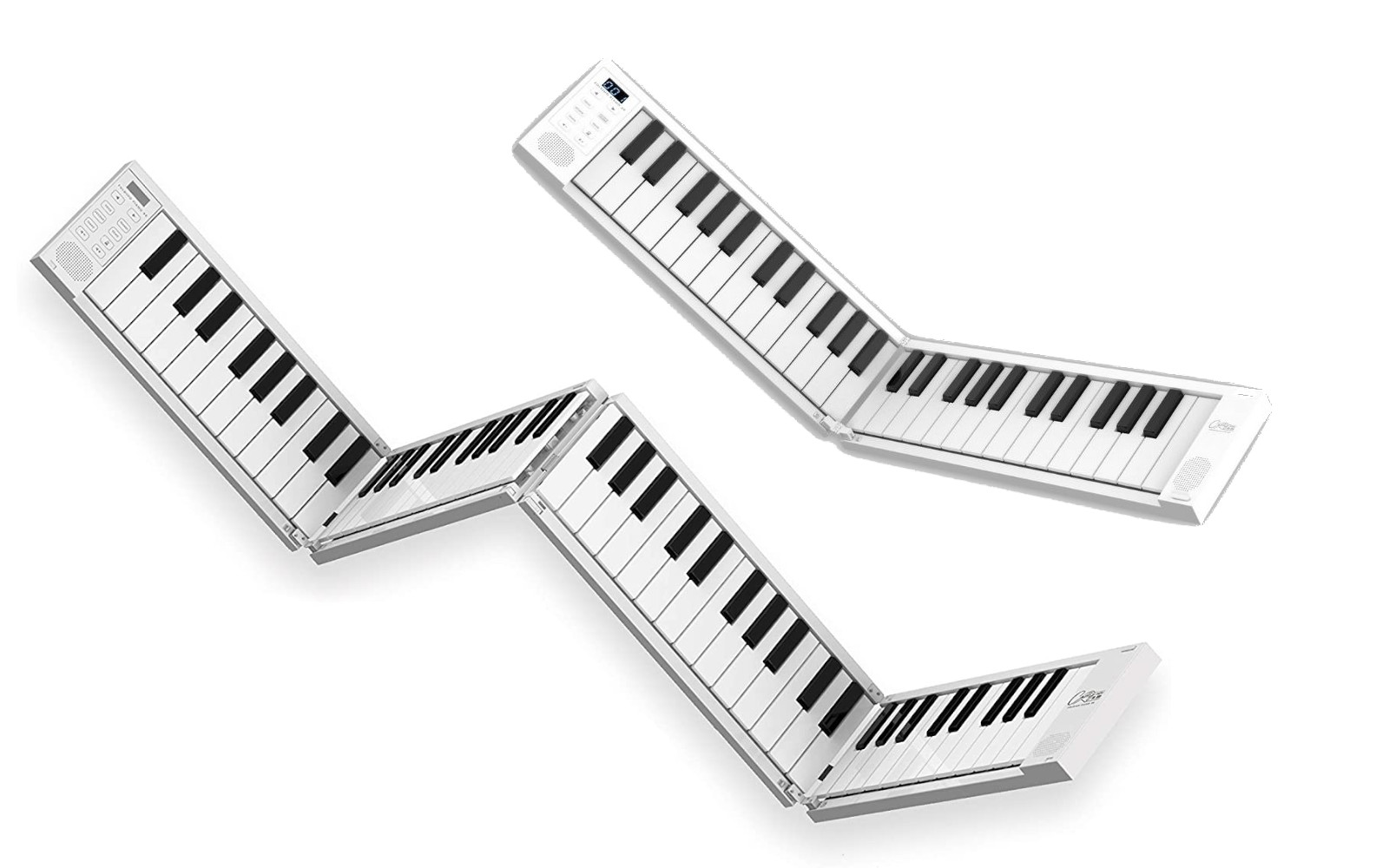 The Carry-On 88Key and 49Key Foldable Pianos. Problem Solving.




Educational Features
While you will undoubtedly want lessons from a maestro, it is extra handy to have educational and training exercises built directly into your instrument. Digital pianos are the Yodas of music. "Play well, you will. Patience, young pianist." And most of them will feature a built in metronome. Think of it as a personal drummer. Your piano is there to keep you in check, ensuring your rhythm is on point. Check out the Alesis Concert 88 Key Semi Weighted Digital Piano for example. A built in Metronome with tap tempo and a whole dedicated Lesson Mode for education.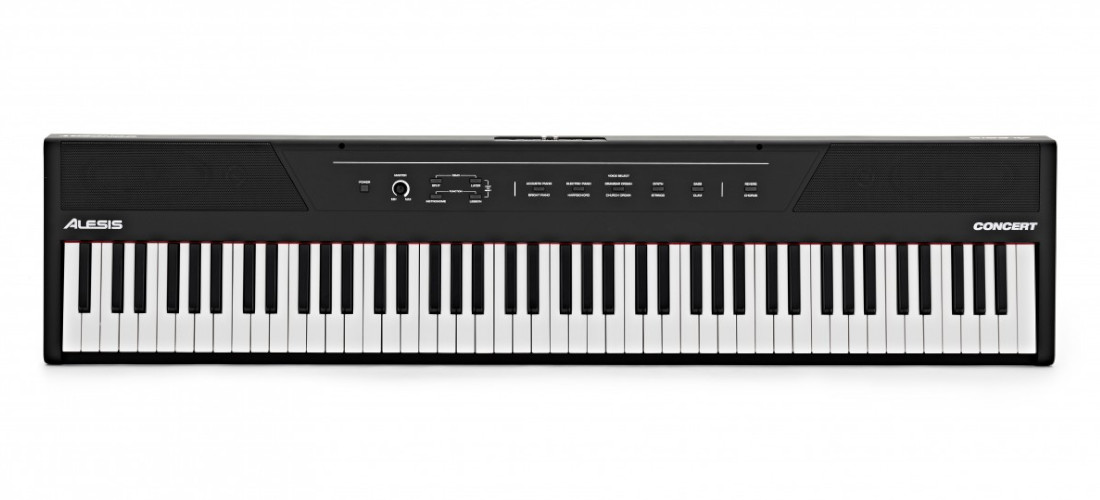 The Alesis Concert is a full-featured digital piano with 88 full-sized semi-weighted keys with adjustable touch response




Affordability
Digital piano are considerably more cost effective than any type of acoustic piano, which makes them considerably more accessible to a much broader spectrum of musicians. Couple that with the HUMM split payment scheme available in the store or on the website and theses beautiful instruments should be available to everyone. Take the Korg B2-BK Digital Piano. The B2 isn't just a digital piano; it's the cool cousin of traditional pianos, designed with accessibility and ease of use in mind. It's like the wise mentor for those taking their first steps into the world of piano playing, making sure the experience feels as authentic as tickling the ivories on a grand piano.
Unveiling a palette of 12 sounds, the B2 isn't just about the classics. Sure, it rocks five pristine piano sounds straight from its fancy new piano engine, but it doesn't stop there. Brace yourself for a sonic adventure with electric piano vibes that would make Ray Charles proud, organ tunes that'd make your aunt at the church choir jealous, harpsichord magic straight out of a period drama, and strings that'll give you goosebumps.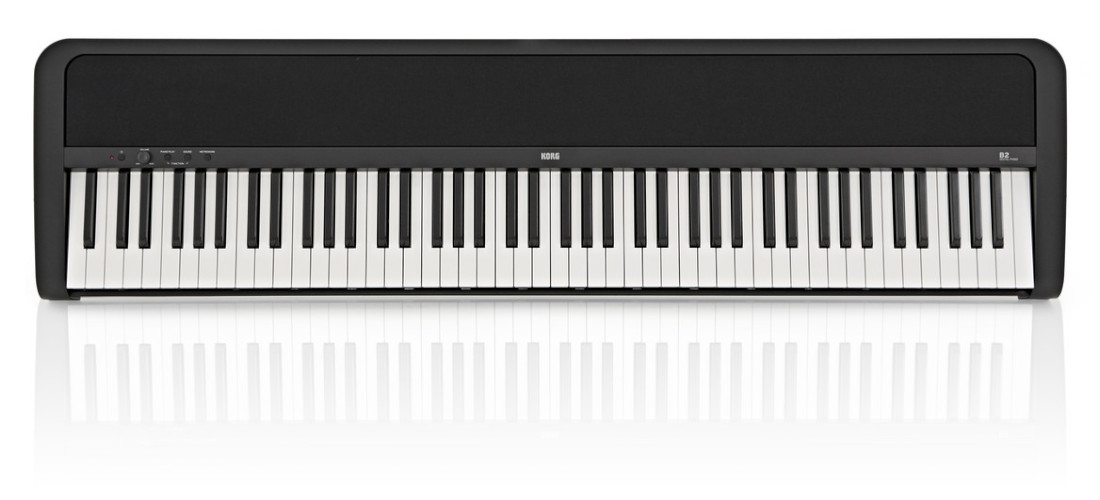 High quality keyboard simulates the feel and response of an acoustic piano
Or, in other words.........
In a world fraught with predictable festivities, the digital piano is the untamed beast that could single-handedly redefine your Christmas morning. This is not your average gift; this is the stuff of change, a calculated plunge into the abyss of avant-garde holiday cheer.
Picture this: the family, gathered around the tree, tearing into meticulously wrapped packages with the enthusiasm of kids fuelled by sugar and anticipation. And then it happens—the unveiling of the beast, the digital piano, positioned in the living room like an uninvited guest at the holiday feast. As the first dissonant chords echo through the room, the shock and awe set in. The piano is not just an instrument; it's a psychedelic trip into the unknown, a sonic rebellion against the mundane carols that have held Christmas in their tyrannical grip for far too long.
An ethos of living on the edge finds its musical counterpart in the piano's versatility. It's not confined to the rigid notes of holiday cheer; it's a blank canvas waiting for the strokes of madness and genius. Who needs Silent Night when you can have a wild improvisation that leaves the family questioning both your sanity and the fabric of reality?
The piano isn't just an instrument; it's a declaration of independence from the humdrum traditions that shackle the holiday season. So, this Christmas, dare to be different. Gift a piano, and let the madness unfold.