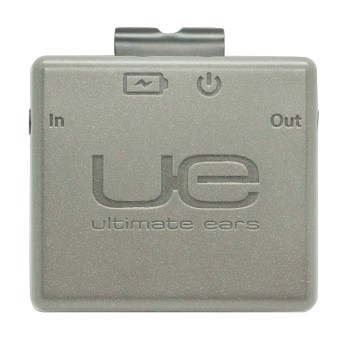 Ultimate Ears Pro Line Drive
Ultimate Ears Pro Line Drive
It makes any in-ear monitor sound better! Use this amp to boost the frequency response -- especially in the lows and highs.
UE Pro Line Drive is a Line-Level signal buffer that can be connected to Line Outputs or Headphone Outputs. Line Drive is connected between the sound source and an in-ear monitor (IEM) and enables consistent audio fidelity. Line Drive guarantees the correct rendering of each IEM Sound Signature regardless of the audio source — whether plugged into a mixing console, personal monitoring system or any headphone output.
Package Content
1 x Line Drive

2 x Extra lithium battery (CR2450 3V)

1 x 3.5mm stereo input cable

1 x User Manual
Write a review
Your Name:
Your Review:
Note: HTML is not translated!
Enter the code in the box below: