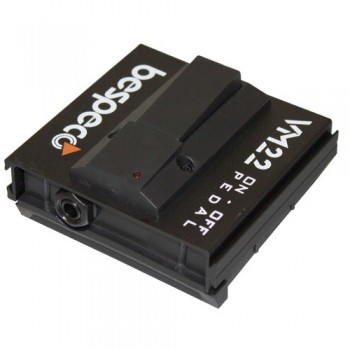 Bespeco Latching Foot Switch (No Cable)
Latching Control Pedal The Bespeco VM22 drive and control pedal is manufactured using an aluminum structure with external grooves that allow multiple pedals to be linked together, keeping all your switches in one place on stage. The ABS base is fitted with rubber anti-slip feet. The VM22 is a latching control pedal with a single ON/OFF footswitch. It features an LED to show when the pedal is turned on or off. The footswitch is turned on by presing the pedal and turned off by pressing it again. The pedal is passive other than for the operation of the LED which requires a 9V battery.
Features
Type: ON/OFF control pedal

Connection: mono jack socket

Controls: LED

Power: 9V Battery (not included) for LED

Dimensions: 94mm (W) x 90mm (D) x 42mm (H)
Write a review
Your Name:
Your Review:
Note: HTML is not translated!
Enter the code in the box below: