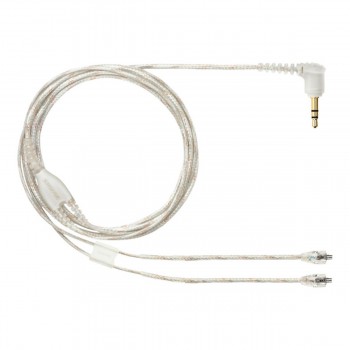 Shure EAC64CLS Detachable Earphone Cable for SE846 - Clear
Shure EAC64CLS Detachable Earphone Cable for SE846 - Clear
The Shure SE846 in ear headphones provide extended high frequency reproduction alongside a tight and true low-end performance. Quad High-Definition Micro Drivers give the SE846 isolating earphones a huge dynamic range with total clarity- with a frequency response can be customised to sound warm, balanced or bright using the included filter sets. The detachable wireform fit cable allows total comfort for the user and ensures a top of the line, tailored listening experience.
Whether you are looking for accurate and reliable on stage monitoring for live performance, or an incredibly defined 'hi-fi' listening experience when on the move, Shure SE846 Sound Isolation Earphones offer high quality audio reproduction designed to deliver.
Write a review
Your Name:
Your Review:
Note: HTML is not translated!
Enter the code in the box below: