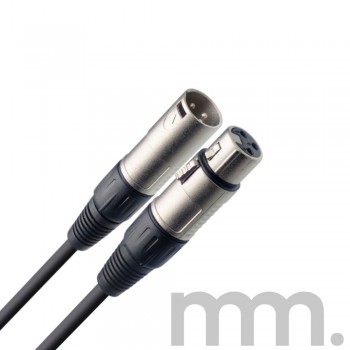 Musicmaker MM-SMC6 6m / 20FT SMC6 XLR Microphone Cable
The Musicmaker MM-SMC6 XLR Microphone Cable (6m/20ft) is a high-quality microphone cable featuring a Female XLR to Male XLR connection. The 6-metre-long cable is ideal for live performances, delivering optimal signal integrity for the best possible audio performance. The SMC6s connectors are robust for optimal durability and Is ROHS compliant. With its high-quality design and affordable price tag, the 6M Microphone Cable is ideal for any live vocalist or sound engineer.
Features
Premium-quality microphone cable

Ideal for live performances and studio use alike

Reduces hum and audio interference

Delivers optimal signal integrity

6 metres in length

Female XLR to Male XLR
Write a review
Your Name:
Your Review:
Note: HTML is not translated!
Enter the code in the box below: