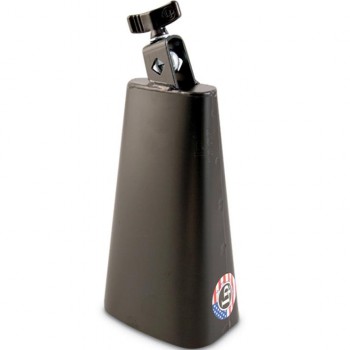 LP Cowbells are handmade in the USA and crafted from premium quality steel with specially developed tooling. Every LP Cowbell is hand inspected to check the consistency of metal thickness, the durability of construction and the precise position of welds. This ensures that every model of LP Cowbell will produce consistent sound, generation after generation.
Features
8" Mountable, Black

Low-pitch, moderately dry bell is great for funk when played at its open end

Typically the larger of the two bells used in a timbale set-up
Write a review
Your Name:
Your Review:
Note: HTML is not translated!
Enter the code in the box below: