24 May

Posted By
Lowden
,
Acoustic
,
Guitar
,
Spruce
,
Walnut
,
Mahogany
,
Redwood
,
Cedar
,
Cutaway
,
Sheeran
,
Handmade
,
Boutique
,
Ireland
Celebrating Irish Music and Heritage with Lowden Guitars

A Tribute to the Guitar and its place in Irish Music
The sound of the guitar has been an important part of Irish music for centuries, and few brands capture the essence of the Irish guitar sound better than Lowden. Founded in Northern Ireland in 1974 by luthier George Lowden, Lowden guitars are renowned for their exceptional craftsmanship, beautiful tone, and unique design elements. For many Irish people living abroad, music is a way to connect with their roots and celebrate their heritage. In this article, we'll explore the guitar's place in Irish music and highlight the role that Lowden guitars and Musicmaker, an iconic music store in Dublin, have played in supporting musicians of Irish descent all over the world.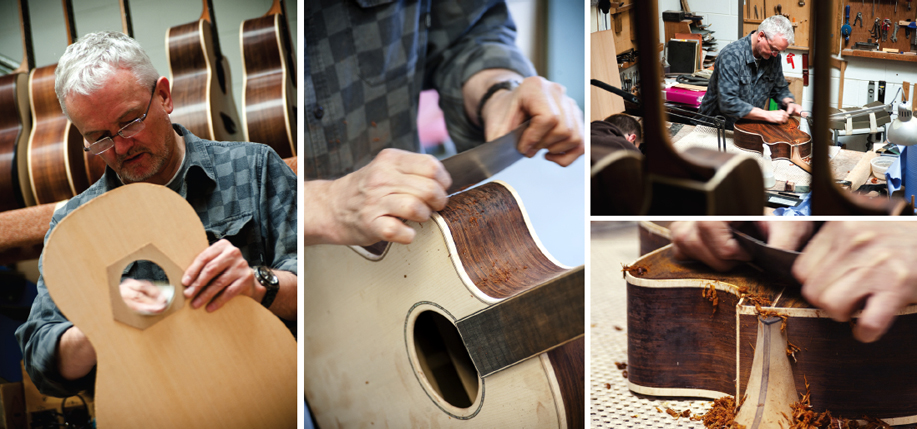 The man himself, working his magic.
The Guitar in Irish Music
The guitar has played a fascinating role in the evolution and enrichment of Irish music. Although not originally an indigenous instrument to Ireland, the guitar found its way into Irish music and became an integral part of the traditional music scene over time. Here's a brief history of the guitar in Irish music.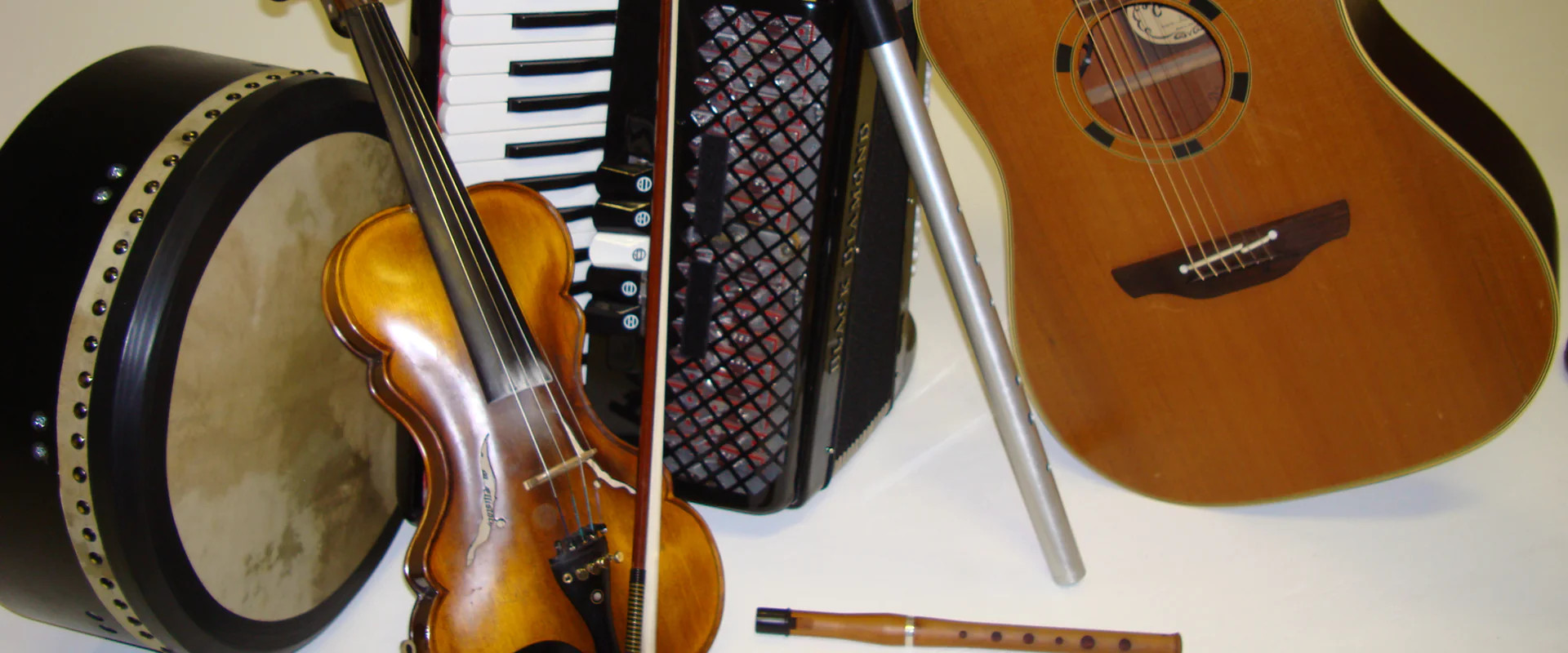 The guitar's arrival in Ireland can be traced back to the late 18th century when it was introduced by Spanish and Portuguese sailors, as well as traveling musicians and merchants. At this point, it was primarily associated with popular and dance music rather than traditional Irish music.

In the early stages, the guitar was mainly used as an accompanying instrument for singers and instrumentalists in the social gatherings and house sessions where traditional Irish music was performed. Its rhythmic strumming patterns and chordal structure provided a solid foundation for the melodies and contributed to the overall texture of the music. Over time, the guitar began to incorporate influences from various musical styles and traditions, including English, Scottish, and American folk music. This led to the development of unique playing styles and techniques within Irish guitar playing, influenced by fingerstyle, flatpicking, and open tunings. In the mid-20th century, as Irish traditional music experienced a revival, the guitar found its place in traditional bands alongside instruments like fiddles, flutes, accordions, and bouzoukis. Guitarists started adapting their playing styles to fit the needs of the ensemble, emphasising rhythm and harmony while maintaining the integrity of the traditional tunes.
Several influential guitarists emerged who contributed significantly to the guitar's role in Irish music. Players like Dónal Lunny, Paul Brady, and Arty McGlynn incorporated complex guitar arrangements and techniques, expanding the possibilities of accompaniment in Irish music. Their innovative approaches inspired subsequent generations of guitarists to explore new avenues within the tradition. In recent decades, the guitar has become an essential instrument in both traditional and contemporary Irish music. It is now common to find guitarists playing intricate melody lines, harmonies, and rhythmic patterns while maintaining a deep understanding of traditional ornamentation and phrasing.
Today, the guitar holds a prominent place in Irish music, bridging the gap between tradition and innovation. It provides a versatile and dynamic accompaniment, allowing guitarists to explore the nuances of traditional tunes while incorporating their own unique style and influences. The guitar's adaptability has made it a favourite instrument for solo performances, sessions, and bands, contributing to the continued growth and evolution of Irish music. The guitar's journey in Irish music is a testament to the ever-changing nature of musical traditions and the ability of instruments to adapt, assimilate, and enhance cultural expressions over time.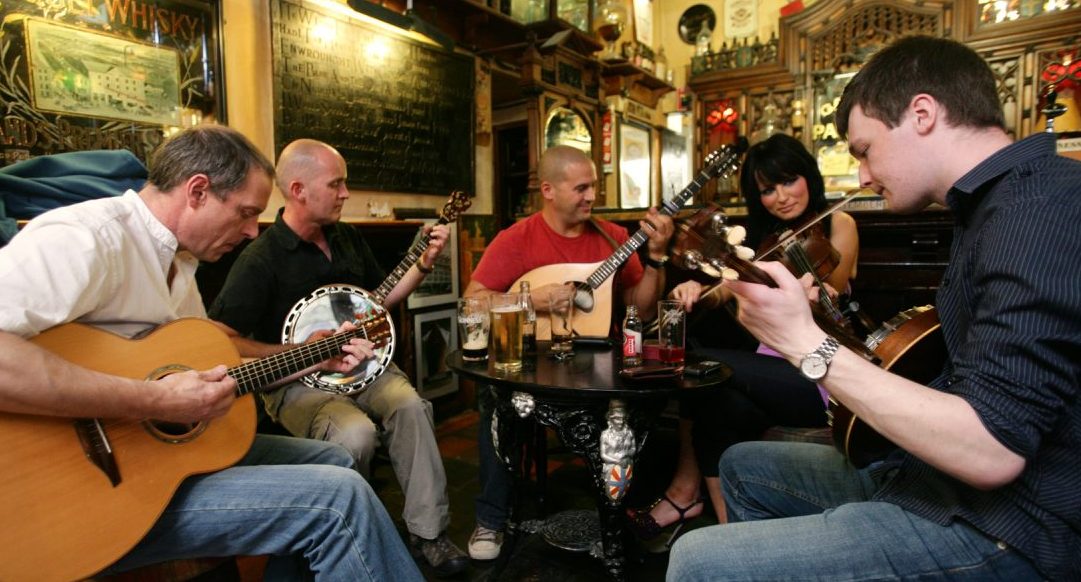 Lowden Guitars and their Connection to Irish Music and Heritage

Lowden Guitars is a renowned guitar manufacturer known for crafting high-quality acoustic instruments that have become synonymous with Irish music and heritage. Founded by luthier George Lowden in 1974, the company is based in Northern Ireland and has gained a reputation for producing exceptional guitars that capture the spirit and soul of Irish musical traditions.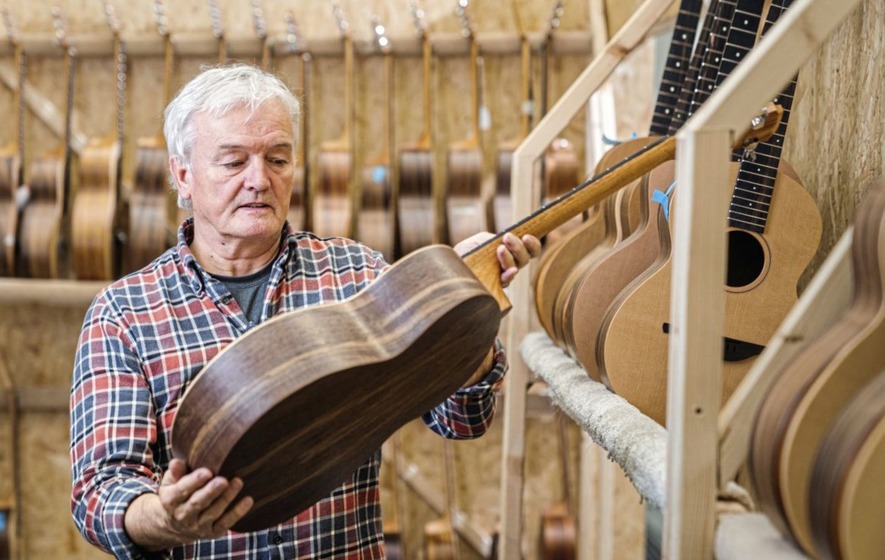 One of the key factors that establishes Lowden's connection to Irish music is their dedication to craftsmanship and attention to detail. Each Lowden guitar is meticulously handcrafted by skilled artisans using traditional methods combined with modern techniques. This commitment to craftsmanship reflects the deep-rooted appreciation for artistry and tradition found in Irish culture. Another aspect that solidifies Lowden's connection to Irish music is the company's close association with renowned Irish musicians. Over the years, numerous Irish artists have chosen Lowden guitars as their instrument of choice, contributing to the distinct sound and character associated with Irish music. From singer-songwriters to traditional Irish musicians, Lowden guitars have found their way into the hands of performers who seek an instrument capable of capturing the rich tonal qualities and expressive nuances required for Irish music.
Furthermore, Lowden guitars often incorporate tonewoods that resonate with Irish heritage. For instance, the use of Irish tonewoods such as sinker redwood and ancient bog oak connects the instruments to the natural landscapes of Ireland. These woods not only contribute to the unique tone and resonance of Lowden guitars but also serve as a nod to the country's rich history and cultural heritage. The sound of a Lowden guitar is often described as warm, balanced, and articulate, which makes it well-suited for the intricacies of Irish music. The guitars exhibit exceptional clarity and responsiveness, allowing players to convey the subtle ornamentation, rhythmic drive, and emotive melodies that are characteristic of Irish traditional music.
Beyond the musical realm, Lowden Guitars has actively contributed to Irish heritage by fostering a sense of community. The company has supported various music festivals, events, and workshops in Ireland, providing platforms for artists, enthusiasts, and musicians to come together and celebrate the rich tapestry of Irish music. Lowden Guitars holds a special place in the realm of Irish music and heritage. Through their commitment to craftsmanship, association with renowned Irish musicians, use of tonewoods that resonate with Irish heritage, and support for the Irish music community, Lowden guitars have become a cherished symbol of the connection between music, culture, and the Irish spirit.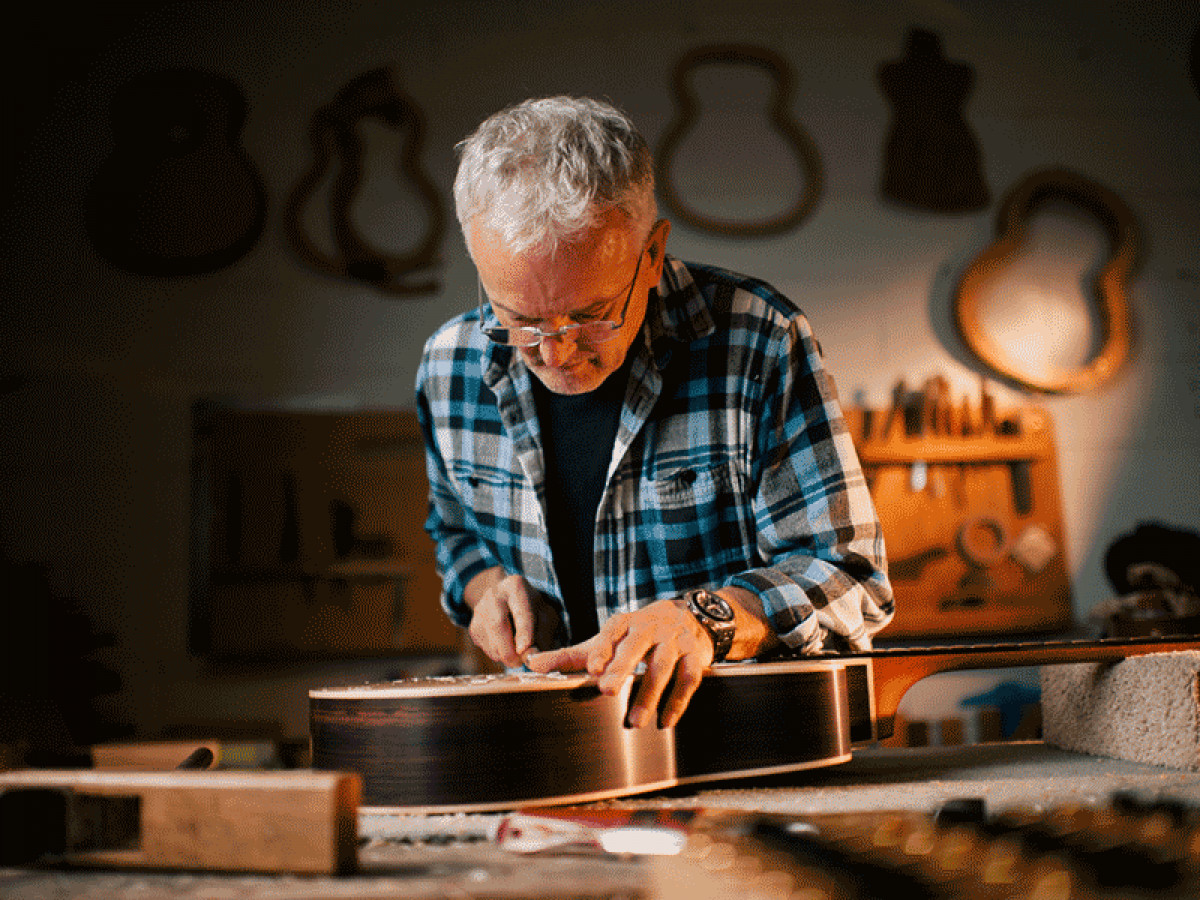 A few absolutely stunning Lowden guitars for your perusal
It wouldn't make a lot of sense if we didn't show you some of the incredible instruments themselves. Here's a little taster of some of the beautiful, handcrafted guitars that we have in the shop....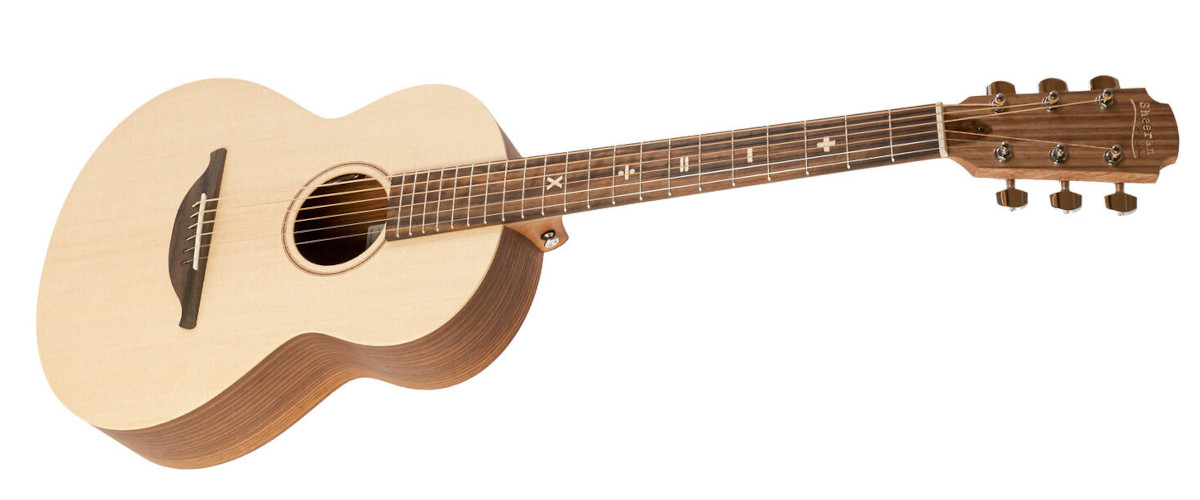 Sheeran by Lowden - The Tour Edition: As seen on stage in the hands of Ed Sheeran, this limited edition model celebrates Ed's fourth world tour, 'Mathematics'. The Sheeran Guitars Tour Edition model is available to order in a 'W' size body, featuring Ed's preferred choice of Indian Rosewood back and sides, and a solid Sitka Spruce top often used on his stage guitars along with an LR Baggs EAS VTC pickup system.
Lowden Original Series O-23 Walnut and Red Cedar Acoustic Guitar: Handmade in the North of Ireland for ourselves from the finest wood sourced from around the globe, this beautiful guitar boats a Red Cedar soundboard, and a walnut back and sides, to name a few. This particular guitar remains true to the original design envisioned by George Lowden - the O Series as we know it today. This gorgeous O-23 is Jumbo-esque in size, just falling shy of the jumbo mark, and retains all of the wonderful qualities that one finds when they pick up a Lowden.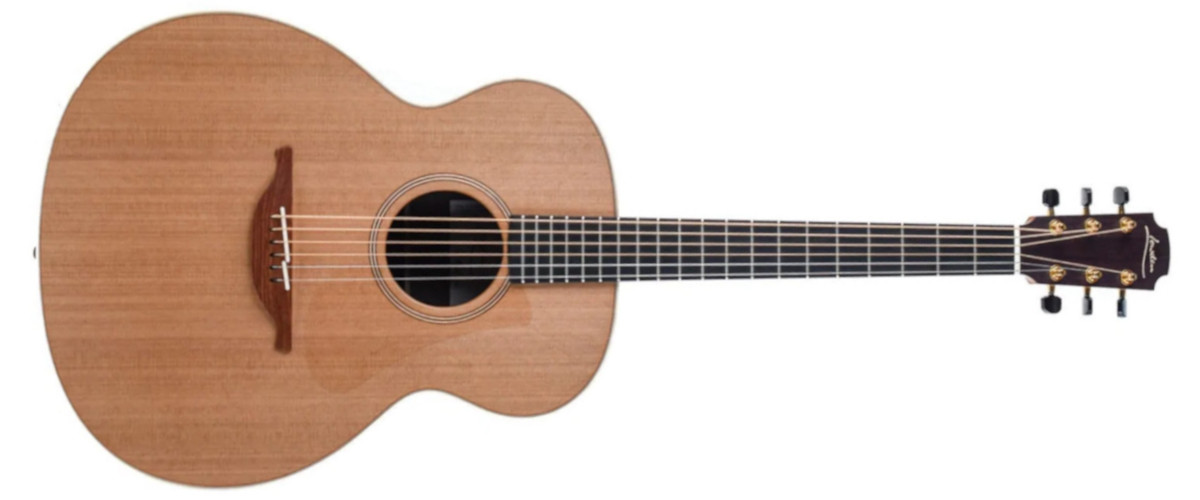 Lowden F-35C Walnut Red Cedar Cutaway: Handmade in Downpatrick, Lowden guitars are old world, timeless instruments. This F-35C midsize jumbo cutaway is a time tested favourite of George Lowden's guitars. AAAA grade Figured Walnut back and a clean Red Cedar top. These brilliant tone woods are topped with gorgeous contrasting Flamed Maple bindings. Robust and clear tone from the lightest touch. A great mid sized fingerstyle guitar, perfect for DADGAD and other alternate tunings yet a great strummer as well. The F-35 is extremely comfortable and truly a joy to play.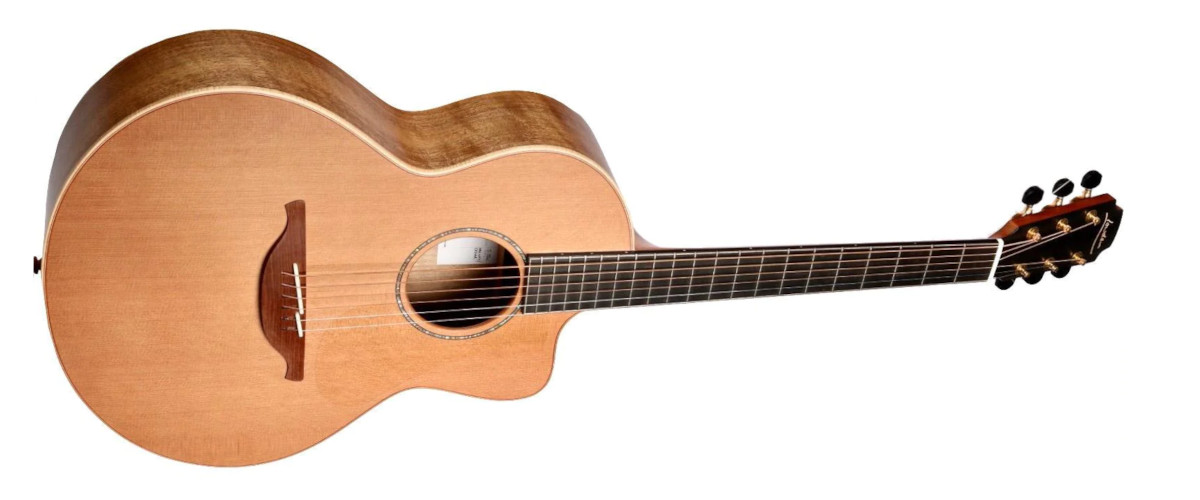 Lowden S-50 Walnut Sinker Redwood: This truly is a masterpiece of guitar making, the Lowden S50 featuring Master grade spectacular Walnut back and sides matched to a perfect Sinker Redwood top. This is, with the exception of the Wee, the smallest of the body sizes, but by no means small sounding and it is extremely comfortable to hold and play. The 50-series is special, and each guitar is "unique" in its kind. The tone of the guitar is everything you expect from Lowden craftsmanship, and more. The breathtaking appearance paired to a unique tonal experience will make the hairs on the back of your neck stand up. The woods are determined by George Lowden personally as AAAA mastergrade quality, only available to the 50 series.Other features include ebony/maple bound ebony fingerboard, gold Gotoh 510 tuners with ebony knobs, flamed koa bindings, Rosewood-Maple-Mahogany purflings. Playing a Lowden guitar at this level is a unique experience like playing a piano, clear, powerful, subtle and very impressive, but all those words only lead to an understatement. The real life experience is so much better. The perfect balance, subtleness and warmth combine to a unique master grade experience.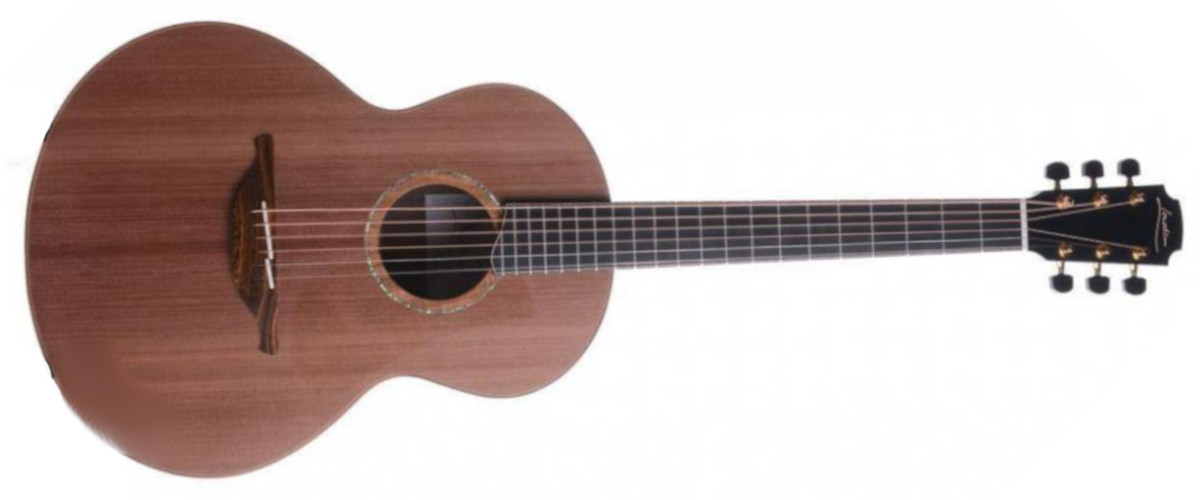 Lowden Guitars at Musicmaker. If you have any questions about any of the guitars or about ordering a custom build, please get in touch, we are always happy to help.