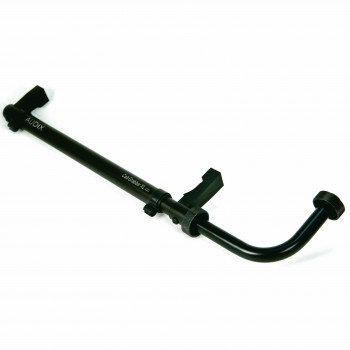 Audix Cab Grabber XL Microphone Clamp
Audix Cab Grabber XL Microphone Clamp
The CabGrabber XL clamps directly onto an amp to hold a microphone firmly and securely in place. It's lightweight and compact enough to toss into your gig bag, though it's also strong enough to hold even heavy large diaphragm condensers. Ultimately, Audix takes the art of amp-miking to a new level of convenience with the cleverly designed and affordably priced CabGrabber XL.
Features:
Accommodates large amps and cabinets

Works with cabinets with a flat surface or recessed edge

Tubular arm is threaded to hold any standard mic clip

Arm rotates 180 degrees and can be locked into position with thumb screw

Fits on either side of the cabinet or on top

Will accommodate cabinets from 14" up to 21" deep

Can hold mics weighing up to 16 ounces
Write a review
Your Name:
Your Review:
Note: HTML is not translated!
Enter the code in the box below: