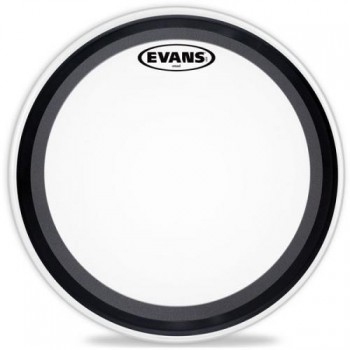 Evans EMAD Coated White Bass Drum Head - 22"
Evans 22" coated EMAD single-ply bass head contains two interchangeable damping rings that maximize attack and low-end without removing the head or reaching inside the drum. Evans EMAD series features a single ply of 10mil film providing an ideal balance of punch, power and low-end. The unparalleled industry standard Externally Mounted Adjustable Damping (EMAD) system allows the player to adjust attack and focus. The coated surface provides more low register and attack.
Write a review
Your Name:
Your Review:
Note: HTML is not translated!
Enter the code in the box below: