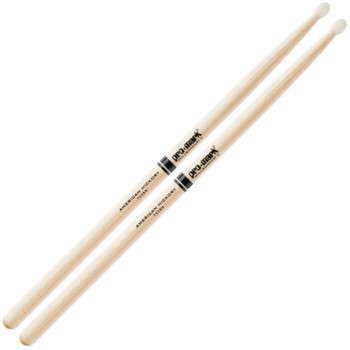 ProMark Hickory 5B Nylon Tip drumstick
The 5B is a standard diameter drumstick for the heavy hitter; a larger general purpose stick for rock, pop, punk and pop perfect for when a 5A is too small and a 2B is too big. The nylon tip provides a brighter, more articulate sound.
Write a review
Your Name:
Your Review:
Note: HTML is not translated!
Enter the code in the box below: