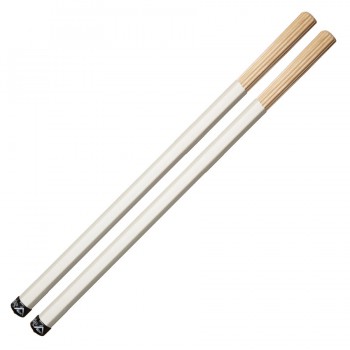 Vater Splashstick Heavy
A thicker version of the popular Splashstick for extra weight and durability for the heavier players.
Each of Vater's Specialty Sticks were conceived and designed to cover as many different sound and feel variations as possible. These models are perfect for drummers & percussionists who often find themselves having to "tone it down".
Length -- 16" | 40.64cm

Grip -- 0.680" | 1.73cm
Write a review
Your Name:
Your Review:
Note: HTML is not translated!
Enter the code in the box below: